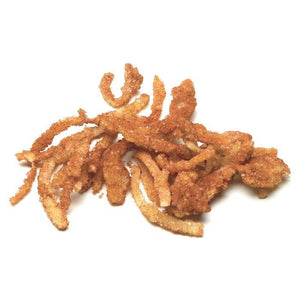 Description: Delicious strips of coconut, covered in brown sugar and chocolate.This might not be the most colourful sweet but it certainly has a strong following. Sweet Tobacco combines the flavours of sweet coconut lightly dusted in cocoa powder. Once you start it is very hard to stop!
Ingredients: Threaded Coconut, Sugar, Glucose Syrup, Water, Cocoa Powder. Gluten Free.
Allergens: marked in BOLD.