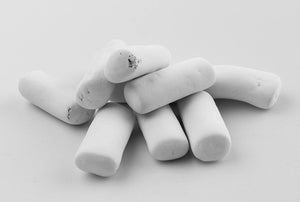 Description:  Experience Dutch liquorice at it's best with our school chalk mint liquorice. These liquorice sweets are delicious in their unique flavour and allow you to taste the true authenticity of Dutch liquorice. This is a must try sweet that is guaranteed to get your taste buds tingling.
Ingredients: Sugar, Molasses, WHEAT flour, Glucose syrup, Liquorice extract, Cocoa fat, Ammonium chloride, Stabilizer E420, Vegetable oil, Gelatine.
Allergens: marked in BOLD.