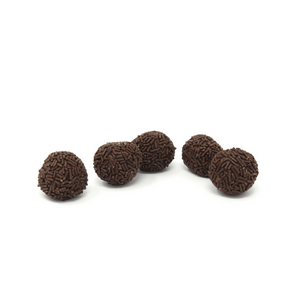 Description: Rum balls are always a popular sweet choice, especially around Christmas time. Our Rum balls are delicious rum balls coated in sugar and cocoa sprinkles.
Ingredients: Fondant: Sugar, Glucose Syrup. Sprinkles: 17% Sugar, low fat Cocoa Powder, Glucose Syrup.Vegetable fats and oils Coconut. Rapeseed, Emulsifier: Sunflower, Lecithins. Pea flower, Humectants: Sorbitol, Invertase, Vegetable fat: Coconut, Dextrose, Rum 3%, low fat Cocoa powder, Flavouring, Salt.
Allergens: marked in BOLD.
Vegetarian. Gelatine Free.