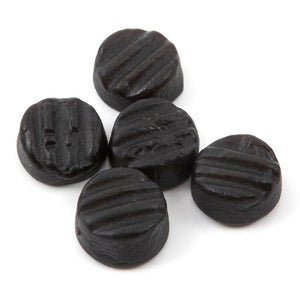 Description: A firm tasty liquorice sweet with a hint of aniseed, Lions Poor Bens are a classic British sweet.
Ingredients: Glucose Syrup, Sugar, Water, Beef Gelatine, Modified Potato Starch, Liquorice Extract, Natural Colours: Vegetable Carbon, Chlorophylls, Paprika Extract, Lutein, Anthocyanins, Curcumin, Vegetable Oil, Aniseed Oil, Glazing Agent: Carnauba Wax.
Allergens: marked in BOLD.