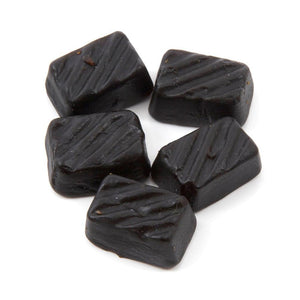 Description: A true British classic these Lion Liquorice Gums are still made to the original recipe to give you that distinctive liquorice taste. A hard chewing liquorice sweet shaped into tablet squares and full of flavour.
Ingredients: Glucose syrup, Sugar, Water, Beef gelatine, Modified Potato Starch, Liquorice extract, Natural colour: Vegetable carbon, Vegetable oil: Palm oil, Coconut oil, Glazing agent: Carnauba wax
Allergens: marked in BOLD.