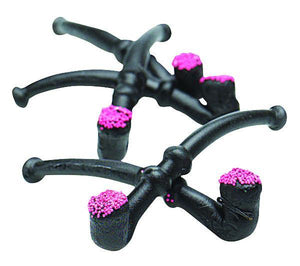 Description: Original Liquorice pipes are pipe shapes liquorice pieces that are soft eating and have pink sprinkles on the end.
Ingredients: Glucose Syrup, WHEAT Flour, Molasses, Sugar, Liquorice Extract, Gelling Agent (E414), Colours (E153, E120), Salt, Preservatives (E200), Flavourings, Hydrogenated Fat.
Allergens: marked in BOLD.
Vegetarian, Dairy Free, Gelatine Free.